Hilton Hotel Amsterdam


The commission artwork is taken as a challenge to produce three pieces that will articulate one big space in the Hilton restaurant. Therefore the work can be read as a unique composition or as a collage of multiple and independent situations.


ASIAN GRILL WALL

Asian endless and rich food culture serve as an inspiration for a gigant melting pot wall. Noodles, fried rice, dumplins, sushi rolls and fresh vegables blend together with teapots, soups and tofu blocks in a celebration of a 21st Century gastronomical experience.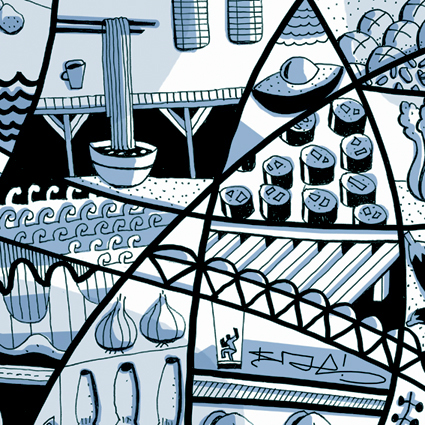 MAIN GRILL WALL

The main grill wall spread out as an eclectic and personal vision of the dutch prolic and peculiar culture. Traditional items as ships, windmills and canal houses match with historical inventions while landscape elementes meet modern artistic neoplasticism De Stijl masterpieces"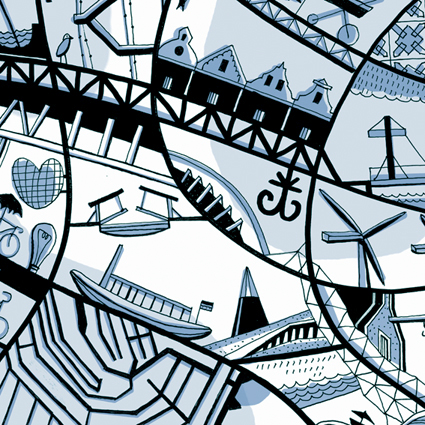 GENERAL GRILL WALL

Travel motives like balloons, airplanes trains, cars, helicopters, satellites, bicycles and many more mix together with geometrical patterns that weave freely between fluid lines, dening an organized chaos as a metaphor of the everyday life in Schiphol Airport


... AND THE TILES!